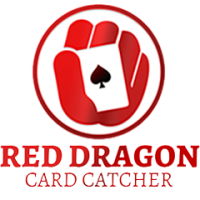 Red Dragon
Add-on hand history catcher for Red Dragon app
The Red Dragon HUD Catcher is an add-on application for DriveHUD that allows you to run a HUD and track hands on Red Dragon. The Red Dragon HUD Catcher works on the Red Dragon application through the use of an android/iOS emulator.
Features
Free 7-day fully functional trial – DOWNLOAD NOW

Easy to setup and run

Easy integration with DriveHUD

The Red Dragon website doesn't have anything against the use of HUD's in their TOS.

The Red Dragon Card Catcher will track observed tables, as well as the game you're playing.

All game types, cash, and tournaments are tracked.
Red Dragon HUD Pricing
Covers Holdem, Omaha and S&G's
License can be registered on up to 2 PCs. The license does not auto renew. No new bills occur.